Glenwood South Poetry Wall: The Runway show
Tucked away in a little street of Glenwood Avenue, is a chalkboard poetry wall which was started by "Donna Belt", the summer of 2014. The poetry wall has inspirational quotes & thoughts collected by Donna through contributions by the community. Writing on the Poetry wall with Donna, watching the bystander's reactions, their wonder & excitement…..
I dedicate the Spring/Summer 2015 Runway show to the thoughts of the community.
As they say…. Pictures are worth a thousand words!!!!
My collection of Scarves, wraps & stoles  showcase watercolor paintings with actual thousand words inscribed on them, words that are the voice of the community, that I have collected from real people describing their thoughts, passions & emotions .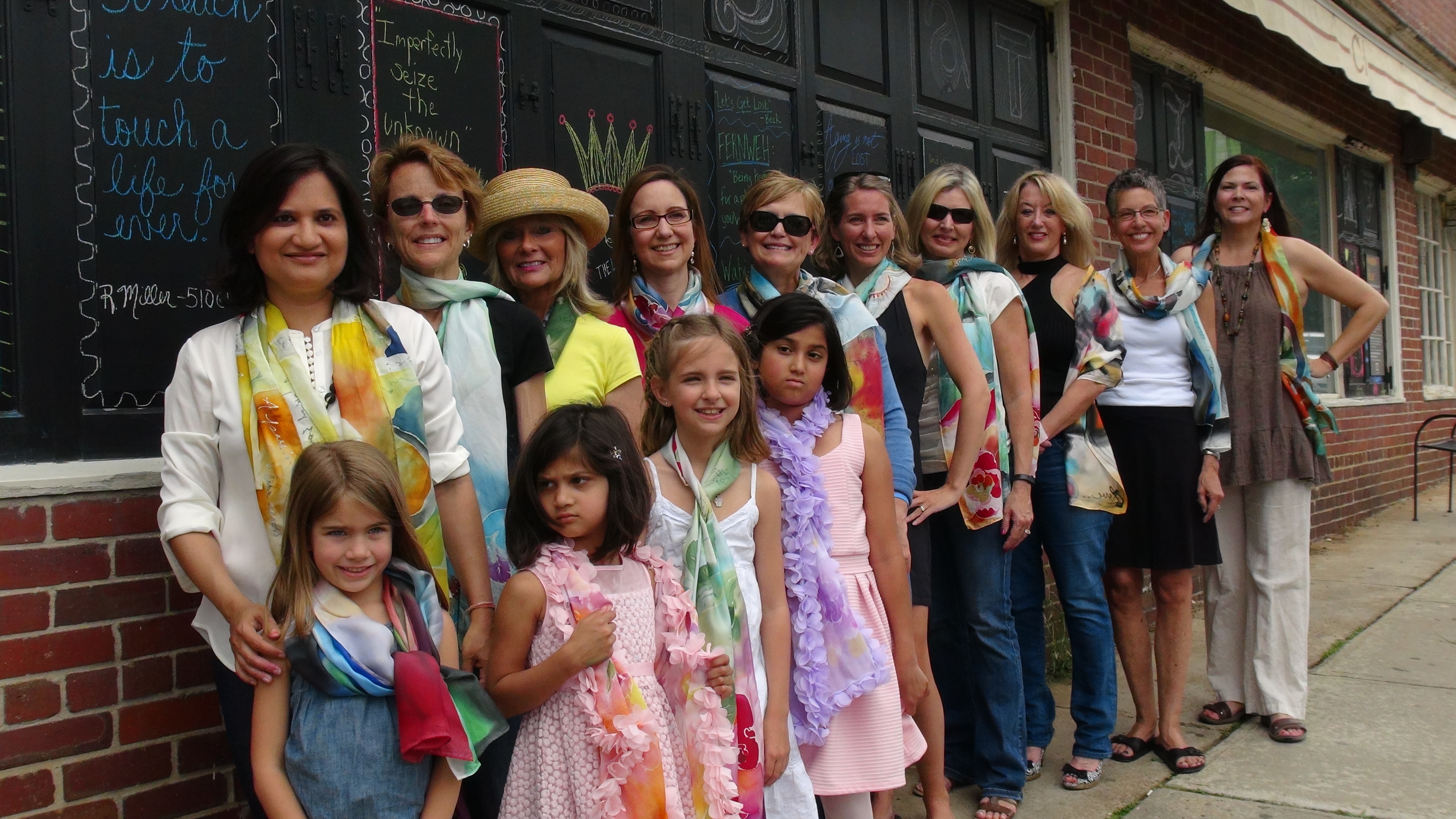 Marsala Red, the pantone color of spring 2015, has an earthy life voice which is intrinsic & emotional. The color feeds our body & soul & is the perfect choice for my collection, along with Glacier grey, tangerine, toasted almonds, Lucile green & Scuba Blue.
My choice of fabric is white Chiffon, silk with splashes of subtle watercolor paintings, highlighted by words, accentuated with delicate lace or fringes all around.